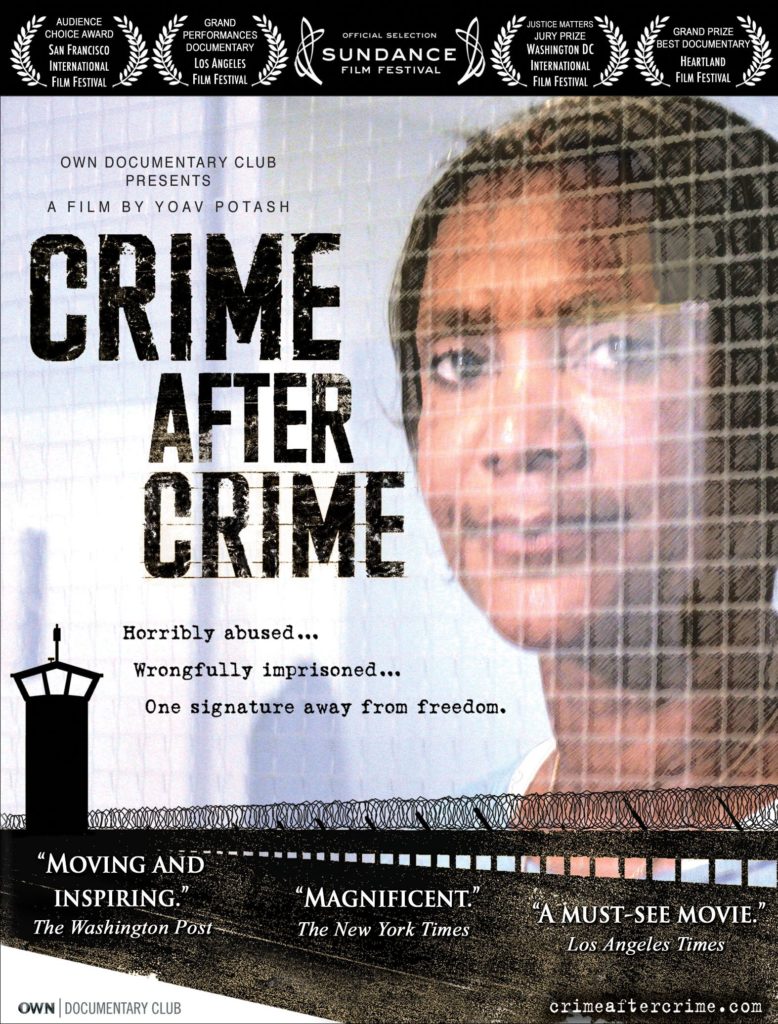 The Icelandic Women's Rights Association and the Women's Shelter in Iceland invite you to a viewing of the documentary Crime After Crime in Veröld – the house of Vigdís Finnbogadóttir, on Saturday, June 15th, at 5 p.m. Following the show, there is a Q&A with the filmmaker Joshua Safran.
Admission free.
The documentary looks at women in the United States that have been imprisoned after murdering men who have abused them.
Joshua Safran is a lawyer and an advocate for survivors of domestic violence and women's rights. In Crime After Crime, Joshua describes his seven year legal fight to free Debbie Peagler who was convicted to 25 years to life for murdering her abusive boyfriend and pimp.
The film premiered in 2011 at the Sundance Film Festival and the Oprah Winfrey Network, and has The film won over 25 awards, including the National Board of Review Freedom of Expression Award and the Robert F.
Kennedy Journalism Award, and was a New York Times Critics' Pick.
Selected praise for Crime After Crime
"Magnificent, swelling from hushed to howling without the help of narration or posturing from the unfailingly dignified Ms. Peagler or her quietly dedicated lawyers. There may well be, as one of her lawyers claims, 'thousands and thousands of Debbies across the U.S.,' but it is this particular one who makes it difficult to leave the theater with dry eyes and an untouched heart."
— New York Times CRITICS' PICK
"This riveting and devastating documentary follows the sustained efforts of two land-use attorneys who decide to take on the case of a woman incarcerated for years due to her role in the death of an abusive boyfriend. It relates a great miscarriage of justice—but also one of heroic legal perseverance, with a surprisingly colorful cast of characters."
— New York Magazine CRITICS' PICK
"A must-see film"
— The Los Angeles Times
"Moving and inspiring . . . Some movies prove so eye-opening that a viewer may feel the urge to recount the story, start to finish, to friends and acquaintances. 'crime after crime' is that kind of film"
— The Washington Post CRITICS' PICK
"An incredible inside story."
— The San Francisco Chronicle
"One of the top ten films of 2011"
— New York Daily News
"…A tremendously moving story, strong in social commitment and deftly woven out of years of footage."
— The Hollywood Reporter
"It's hard to imagine a bigger bombshell being dropped in the lap of the Los Angeles District Attorney's office than 'Crime After Crime.'"
— Variety