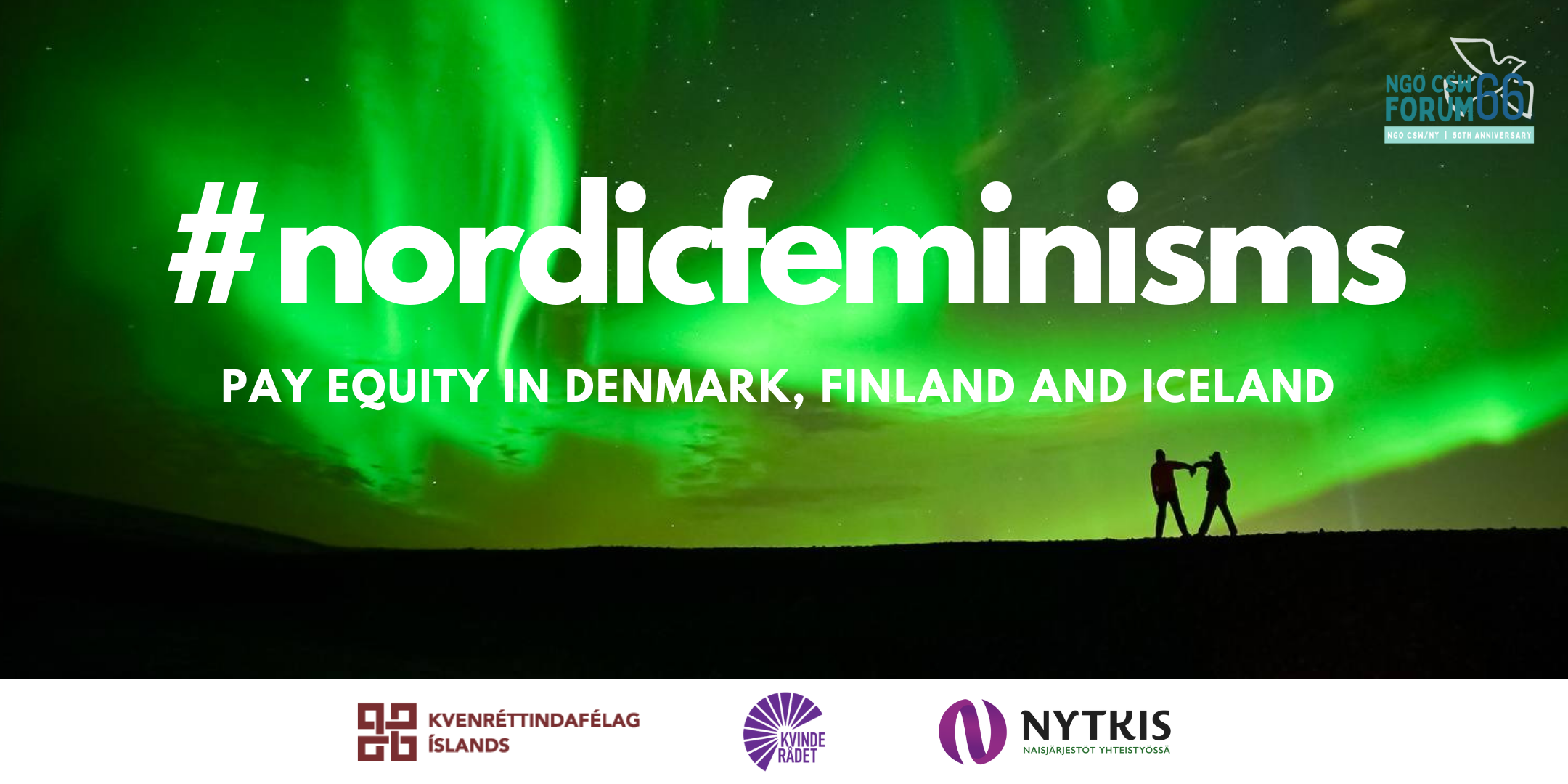 Researchers and representatives from the feminist movement of Denmark, Finland and Iceland discuss the current challenges and recent successes of the work for gender equality, specifically the fight for equal pay and pay equity. The meeting will take place online, on March 17th at 10:00 GMT.
Speakers are Astrid Elkjær Sørensen, historian of gender and labor history, Fatim Diarra, Chair of The Coalition of Finnish Women's Associations NYTKIS, Sonja Ýr Þorbergsdóttir, President of the Icelandic labor confederation BSRB. Tatjana Latinovic, President of IWRA, and Lise Johansen, Director of the Danish Women's Council, will participate in the panel discussion. Johanna Kantola, professor of gender studies at the University of Tampere will moderate the discussion.
The event is organized by the Danish Women's Council, NYTKIS in Finland and the Icelandic Women's Rights Association, and hosted by the NGO-CSW66.
Please register for the meeting here: https://www.eventbrite.com/e/nordicfeminisms-pay-equity-in-denmark-finland-and-iceland-tickets-256785972757