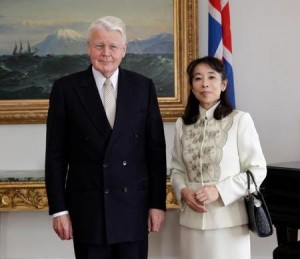 Mitsuko Shino, the Japanese ambassador to Iceland, will give a lecture on the status of women and feminism in Japan, at Hallveigarstaðir, Túngata 14, on Friday the May 22nd, at 12 p.m.
The lecture will be in English, and Ambassador Shino will answer questions from the audience at the end of her talk.
The Icelandic Women's Rights Association and the Federation of Icelandic Women's Societies will offer guests a light luncheon during the talk.